Om Medietilsynet
Significant Change in Radio Listening Habits after Digital Switchover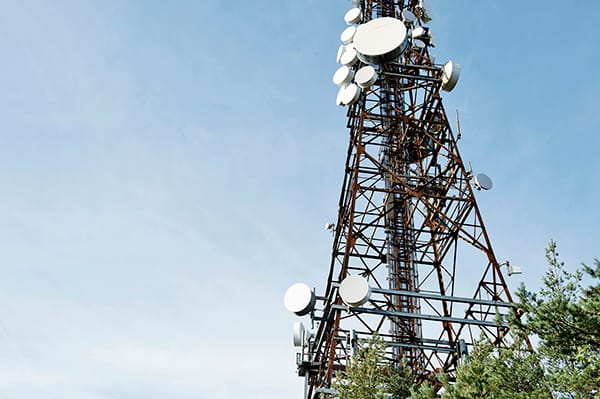 Collectively, the niche channels from NRK, the P4 Group and Bauer Media have seen a pronounced increase in radio listening in 2017 and are closing in on the five traditional national channels – NRK Channels P1, P2 and P3 along with P4 and Radio Norge. This is shown by listening figures presented by the Norwegian Media Authority.
– The numbers show that radio listening habits are changing. Everything points to the radio digitization being decisive for this development, thanks to the expansion of listening opportunities, says Director Mari Velsand at the Norwegian Media Authority.
From December 2016 to December 2017 the traditional channels have seen a decrease in daily radio listening from 60,2 % to 42,1 %, while the niche channels from NRK, the P4 Group and Bauer Media have increased their daily listening from 26,4 % to 36,0 %. The difference between the two groups of radio channels has never been this small.
Listening time has also changed. From December 2016 to the same month last year, there was an increase of 11 minutes for the niche channels, compared to a decrease of 21 minutes for the traditional channels.
– The listening is now spreading across several channels and what we call traditional channels are losing listeners to the niche channels. All indications are that this development is a direct consequence of radio digitization, which has given the listeners more channels to choose from, says Velsand.
10 Listening Minutes Disappeared in 2017
Even though listeners are spending more time listening to niche channels, radio listening in total declined last year. From December 2016 to December 2017, listening time on national radio declined with 10 minutes, from 84 to 74 minutes. NRK has seen the largest decrease in listening minutes, while the P4 Group and Bauer Media are stable throughout the switch-off year.
Daily listening has decreased 8,9 pp. from December 2016 to December 2017 for the national radio channels.
Radio Listening Decline in December
The digital switchover was completed in December last year through a switch-off of commercial radio channels in the Oslo area on December 8 and a joint switch-off of all national FM broadcasts in the two northernmost counties of Troms and Finnmark on December 13.
– Listening figures indicate an impact from the two FM switch-offs on the radio listening in December. There has been a stable development in radio listening in the autumn of 2017 but in December we see a pronounced decline, says Velsand. She points out that this was expected. – It seems natural for the radio listening to decline in a month where we have two FM switch-offs.
The daily listening on national channels decreased from 62,2 % to 59,4 % from November to December last year. Listening time in the same period was reduced by three minutes, from 77 to 74 minutes.
Listening figures presented by the NMA today are produced by Kantar Media. Most local radios are not covered by this PPM data. Listening figures for local radio for the fourth quarter will be presented later this January. A status report from Kantar Media shows an increase of 10 % for local radio from the third quarter of 2016 to the third quarter of 2017.
Main Points in the Radio Listening Survey
(pp. = percentage points)
Daily listening to national radio decreases by 8,9 pp. from December 2016 to December 2017
The niche channels had 36,0 % daily listening while traditional channels had 42,1 % daily listeners. In December, these two radio groups were closer in size than ever before.
Traditional channels include the NRK channels P1, P2 and P3, in addition to P4 and Radio Norway. The niche channels include all other NRK, P4 and Bauer Media channels, for instance P1+, P7 Klem and Radio Rock (see the NMA report for full channel list).
Listening time on national channels decreased from 84 minutes in December 2016 to 74 minutes in 2017, a ten minutes decline in one year.All channel groups see a decline in the share of daily listening from November to December.
Overview of listening figures from NMA
Status report for radio broadcasting from Kantar Media
Pressrelease 1/2017: Decline in Radio Listening Figures after the Digital Switchover
Pressrelease 2/2017: Stable Radio Listening Figures since September