Om Medietilsynet
Commercialization of children online – media literacy must complement regulation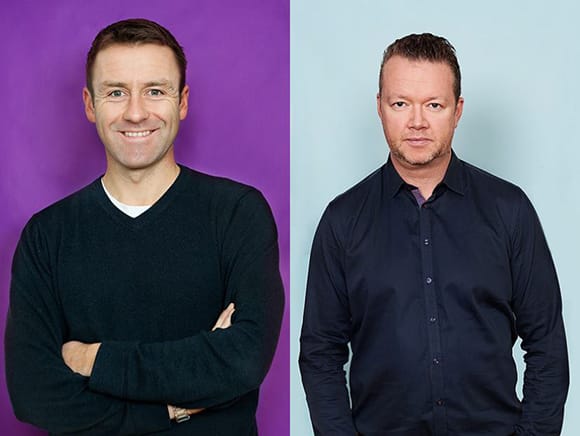 The presence of advertising, product placement and sponsoring is rapidly increasing on platforms that appeals especially to children and youngsters, such as blogs, Youtube, Instagram, Snapchat and Facebook. The advertising messages on these platforms comes in many different forms, and are often difficult to reveal, especially when the sender for example, is a youtuber who would like to be your "big sister" online and share everything with you, including their favourite products.
By Lars Erik Krogsrud and Thomas Haugan-Hepsø
(This article is also issued as a contribution in the December BIK-bulletin - Better Internet for Kids)
Advertising and sponsoring are a regular source of income for suppliers and producers of content online. But the marketing law is strict on marketing directed towards children and young people and to expose children and young people to pressure to buy. Children and young people are also particularly susceptible to advertising and commercial pressure, and many have not learned to consider what is commercial content and what is part of the regular, editorial content. Children also have no legal right to binding purchase.
Governmental supervision and guidance to operators
On the one hand, there must be supervision of the operators to ensure they follow the rules to distinguish between advertising and editorial content, and to ensure that the rules on labeling of advertising, sponsorship and product placement are followed. The law in this specific area are found in several laws and enforcement by several parties, including the Norwegian Media Authority (NMA) and the Consumer Ombudsman.
When the NMA no longer just supervise the professional television channels and media, but also video bloggers, it is a challenge to convey the demands of such labeling of advertising on a Youtube channel, in an understandable and practical manner. Furthermore, the NMA also wants to convey successfully the responsibilities of these "brand ambassadors" when it involves great credibility and influence towards a potential vulnerable audience that children can be.
In Norway, the MNA and the Consumer Ombudsman has initiated a dialogue to see if there might be a basis for preparing a simple and easily understandable tutor/guide to young bloggers on the most popular platforms. The idea is that the supervisor shall collect the rules on labeling of marketing from both the Marketing Act and the Broadcasting Act, and contain simple guidelines for how one should label their posts when these contain product presentations in various forms.
Furthermore, the Ombudsman and the Media Authority would like to have close dialogue with the professional networks that organize bloggers, just to help ensure that their motivation is high when it comes to having neat and open relationship about blog advertising.
Increasing media literacy in children and adolescents
As the NMA considers the regulatory measures mentioned above, it aims to get operators to follow the rules. However, this is only half the job. In the aspect of the media development, The NMA sees that it requires an increasingly more skilled population when it comes to critical use of the media and understanding of what is at stake if advertisers mix their messages with other content without our being aware of it. Therefore, it is of great importance to get the unfortunate mix of advertising and editorial content on the agenda.
One of the NMA's many important tasks is to provide advice and guidance to children, youth, schools, parents and others about the safe use of digital tools. On the agenda is also to strengthen people's media literacy, which is to understand, evaluate and be critical of content and expression in the media, and the ability to distinguish editorial from sponsored content - and remain critical to this. The primary aim of media literacy education is to enable children to make informed decisions on their own behalf, and thereby to make the most of the opportunities that the media and the commercial world can provide. As such, education should not be regarded as an alternative to regulation, but rather as a complement to it.
Future development will require a Media Authority which can combine the enforcement of rules with an even greater focus on the parts of the media literacy aspect that are about getting young people to understand, evaluate and be critical of content and expression in the media. Furthermore, they should be able to distinguish editorial from paid content - and remain critical to this. Children have the right to know about it when someone tries to sell them something. Only then can they be able to make conscious and informed choices.