The Norwegian Media Authority
Star Colony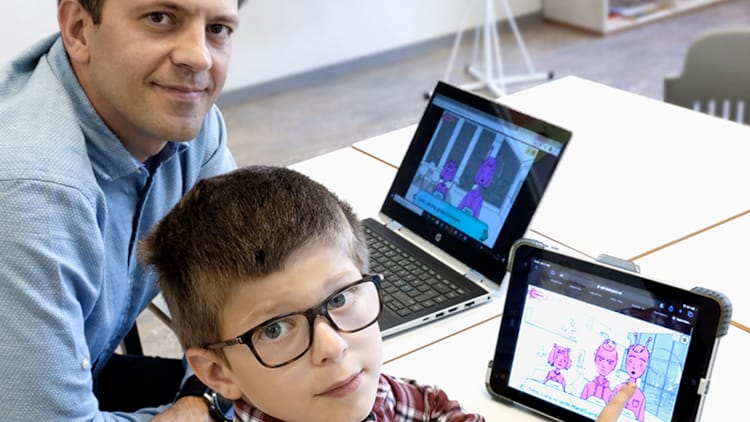 Star Colony has been developed as a supplement to the conversation canvases on digital literacy. The target group is children aged 6-9 years and their parents. Star Colony can serve as an aid for parents and children to discuss the use of digital media.
Welcome to Star Colony! A game about the use of digital media where you follow a week in the life of two 7-year-olds, Luna and Noah.
Some things are different in the Star Colony than on Earth and some are the same (e.g. children on other planets also have to go to school). Your task is to follow a week in the life of one of the characters in the game.
Practical details about the game
You choose which character you want to follow. The first time you play, you will choose between Luna or Noah.
Your character will end up in different situations where you have to make some choices. Not all tasks have a right or wrong answer – you need to discuss them with your family and agree on a solution.
Each game takes about 30 minutes, and you can play as many times as you like.
The game addresses issues such as screen time, safe use of the internet, passwords, age limits, behaviour on social media and privacy. It shows how the internet can be a fantastic resource when used correctly. Each character ends up in situations that address some of these topics, but not all. We recommend that you play the game several times, but follow different people so that you can cover all the topics.
At the end of each character's story, you will be able to download a picture that can be printed and coloured in.
The game is designed to be played on a computer or tablet.